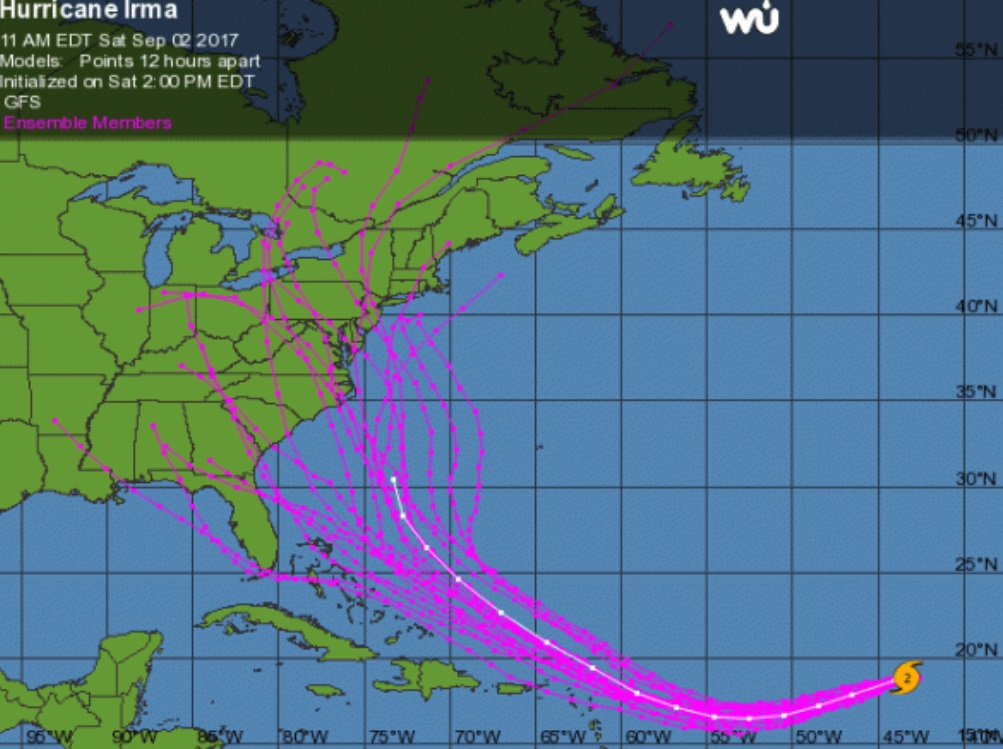 Update Sept 3, PM
Underscoring the futility of making projections of a hurricane's path beyond five days out, the bulk of the models now show Irma hitting the East Coast or sliding around Florida and hitting the gulf. One puts it through the Louisiana-Mississippi border, one has it heading for Halifax, and then all the others are in between.
What does this mean? In terms of projecting the hurricanes ultimate path or chance of landfall, and location of any landfall, it means nothing yet. However the fact that this category 2 storm is likely to become category 3 storm over the next few days, and then will head in the general direction of land, means, well, that it gets its own blog post (this one) for now, if nothing else.
Update Sept 2 AM
The latest models, still too early to tell but there they are, mostly have Irna going off to sea. A couple have the storm hitting the east coast. None have the storm in the gulf.
Updated Aug 31 Mid Day
Two new developments in expectations about this storm, but all very provisional.
First, the storm is intensifying more quickly than expected, and it is expected to become a very powerful storm, ultimately.
Second, while earlier projections from many models allowed for a very wide range of possible paths, the models, still being worked far too out in time but also converging significantly, are starting to suggest that Irma's most likely course will be to curve up the Atlantic. This involves the possibility of landfall anywhere from the middle sates north to Canada, or no landfall at all. It is still too early to say, but it is looking unlikely for this storm to go into the gulf, but at least one or two models do allow for that.
Updated Aug 31 AM:
Here's a tweet that shows the current range of model projections for this storm (Note it is way to early to actually predict this far out, but this gives an idea of the range of possibilities):
The National Huricane Center originally suggested that Irma was going to remain relatively low grade for a while as it crossed the first part of Atlantic. However, it is rapidly intensifying and is already on the verge of being a major hurricane. That was not expected. So, this may be an interesting storm.
Original
I've been putting comments on, or links to posts on, the 2017 Atlantic Hurricane Season Here, but I wanted to start a thread on Irma, which just now became a named storm. Irma is way out in the Atlantic, and its formation is so early that the NWS doesn't have any significant information on it as of this writing. But, it is heading roughly west.
Stay tuned.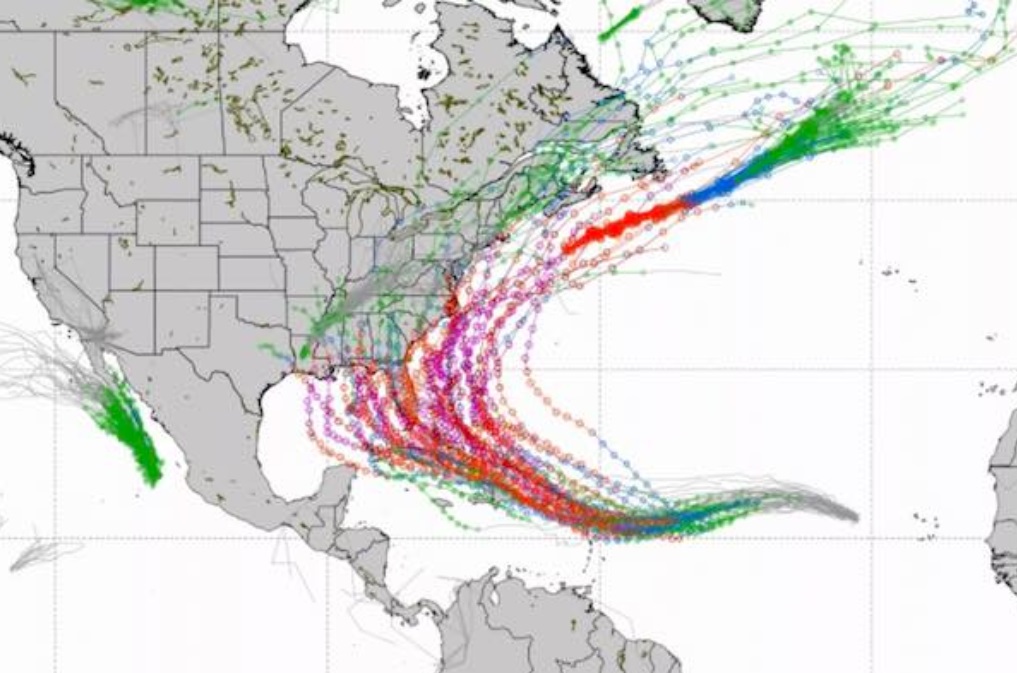 You can support my channel by clicking on an ad ?